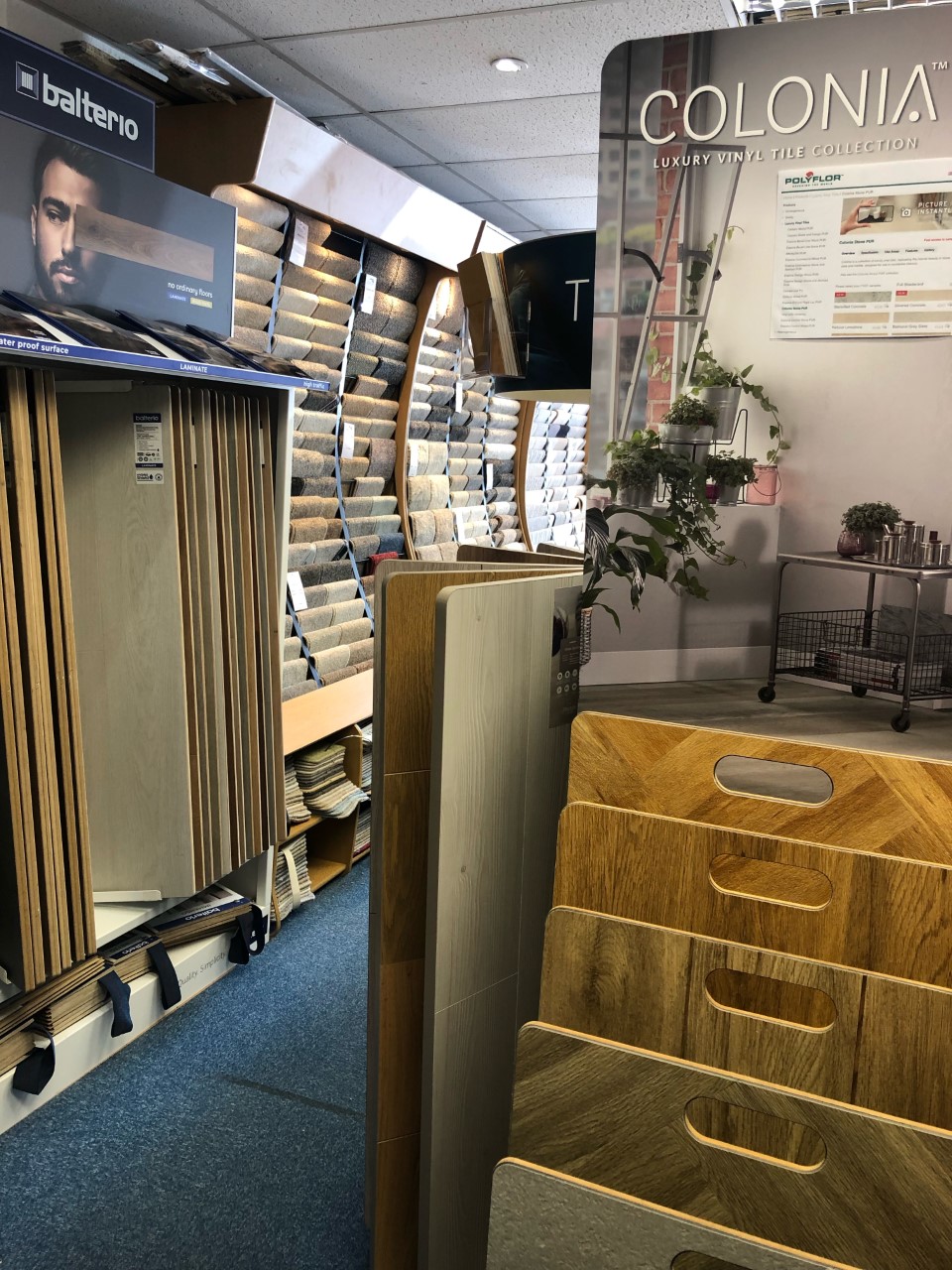 We offer a wide range of products to suit the requirements of your home.
There is plenty of choice from the large selections of wool or man made Carpets we have on display.
We have multiple options when looking at Luxury Vinyl Tiles, showcasing wood and tile designs.
A great selection on the Laminate stands with good sized sample boards.
Numerous Vinyl books, with hundreds of patterns and designs to ensure you find the perfect one.

A large selection of carpet tiles that will suit various needs.
We have a vast amount of knowledge and experience in supplying and fitting all of the above and will be able to assist and recommend the right solution for you.